Safe Traveling
TO THE ALPENHOTEL ZIMBA
In these challenging times, it is particularly important for us to do everything in our power to contain the coronavirus. For this reason, we have developed a comprehensive safety concept so that you can spend your holidays at Alpenhotel Zimba carefree. We are well prepared and have done everything possible to ensure that you can enjoy your holiday with us without any worries.
OUR MEASURES FOR YOUR PROTECTION
- Our employees are tested once a week.

- We comply with the general rules on distance and hygiene.

- All employees are obliged to wear a face mask.

- Masks are compulsory in the public areas of the hotel.

- In the restaurant area the tables are arranged at least 1 metre apart.

- Hand sanitizer are provided in the public areas of the hotel.

- Plexiglas panels were integrated into the reception area.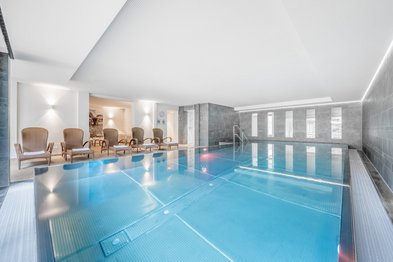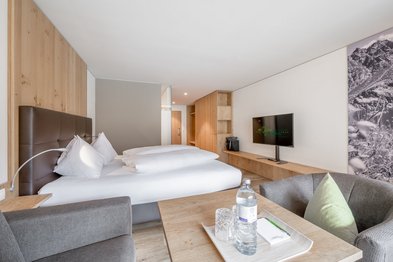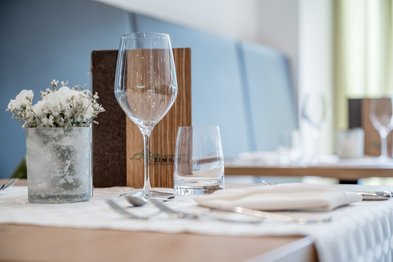 GOOD TO KNOW
CAREFREE BOOKING PACKAGE
Holiday insurance
As a cancellation can cost up to 90% of the booked package price, we strongly recommend that you take out cancellation insurance. Here you have the possibility to directly take out a hotel cancellation insurance for your stay at our hotel.

You can find further information and details at https://www.europaeische.at/.
CANCELLATION CONDITIONS
Carefree booking package for summer 2021

> Free cancellation in case of travel warning for our region up to 24 hours before arrival
> Free cancellation in case of quarantine order upon entry or exit up to 24 hours before arrival
> Free cancellation in case of closure of the hotel up to 24 hours before arrival
Local Community
COMMON COHESION
- Obligation for guests to register with catering establishments

- Maximum 6 people at one table

- Keep a distance of 1 metre to persons not from your group

- It is not permitted to serve drinks at the bar

- General closing time at 10 p.m.

- Wearing a face mask in closed rooms except at your table
- A face mask must be worn in all queuing areas (not on slopes)

- Keep a sufficient distance to strangers (also with a face mask)

- Contactless payment if possible

- In some cases there are automatic ticket machines and lift tickets can be booked in advance in the online shop

Tipp: Our guest card includes public transport (bus & train)!

More information about safety measures of the Brandnertal cable cars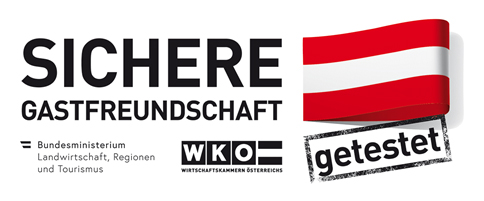 Do you have any further questions?
WE WOULD LIKE TO HELP YOU PLAN YOUR HOLIDAY