Holidays in the Brand Valley
Far from Noise and Close to Nature
Nothing disturbs your peace here. The village community of Brand lies in the Brand Valley at approximately 1000 metres above sea level. From Bludenz, Brand can be reached in less than 15 minutes. A good road leads further and further into the picturesque mountain valley. The idyllic village in Vorarlberg is located at the foot of the local mountain, Zimba, in unspoilt countryside.

The Alpenhotel Zimba is located above the village in a delightfully sunny location. The village centre can be reached in only 5 minutes on foot as can the Dorfbahn which takes you up into the fabulous mountain landscape. Further along the valley is the Lünersee cable car which transports you up to the wonderful Lünersee.
Good to Know
A Turquoise Pearl in the Mountains
It is a picture of unbelievable beauty – in bright turquoise – the Lünersee is embedded in a rugged rocky landscape. The blue sky and the mountain peaks reflect on the smooth water. The reservoir generates power and feeds from the melted water of the Brand glacier. The area around the lake is only accessible by narrow paths or with the Lünersee cable car. Next to the cable car the Douglas hut provides hikers with refreshments and overnight accommodation.
Brand in Earlier Times
The History of the village
In 14th century the Brand Valley was already occupied by 12 Walser families. In 1347 Brand was first mentioned in a document. From the middle of the 19th century the picturesque valley was developed for tourism. Since 1951 various mountain railways and ski lifts have been built and expanded to make the surrounding mountain landscape accessible to guests.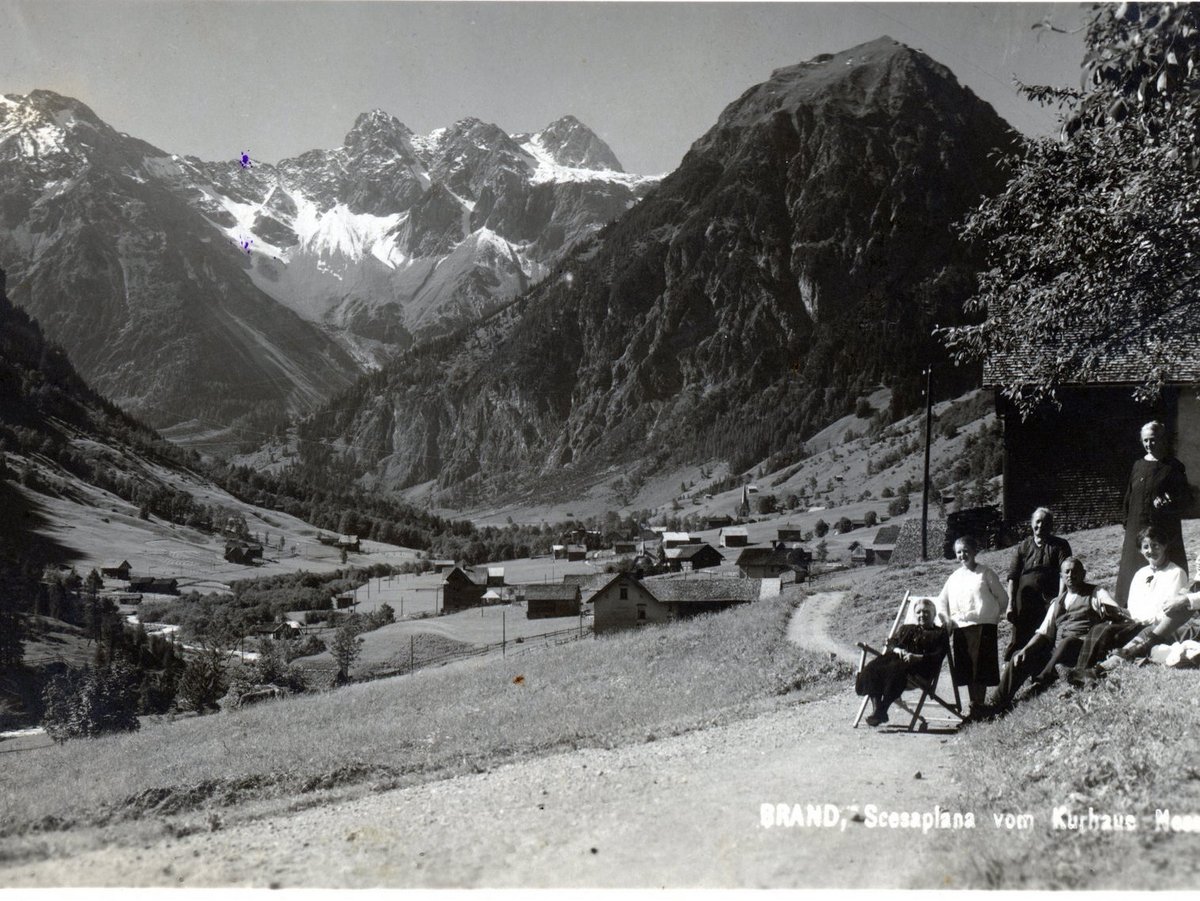 Brand Today
Experience the Village
The idyllic village of Brand has just over 700 inhabitants and is mostly known as a tourist destination. In winter the extensive ski area west of the village lures numerous winter sports enthusiasts. Also in summer the Panorama cable car takes visitors up to the wider alpine areas. Further up the valley the wonderful Lünersee is also accessible by car.