Swim and Unwind
Swim and Unwind in the Alpenhotel Zimba
The water is all yours. At the Alpenhotel Zimba there are two choices for swimming: In winter you will love our indoor infinity pool with its large windows where you can swim looking at the mountains. In summer you can enjoy warm temperatures and sunshine in our outdoor natural swimming pond.
Relax on a lounger and listen to the sounds of the barbecue as we serve you a cool drink. Then plunge into the fresh water. What a joy after a hike in the Brandertal valley's mountain landscape!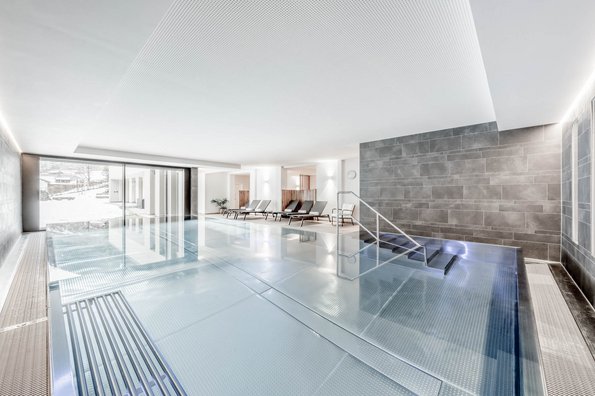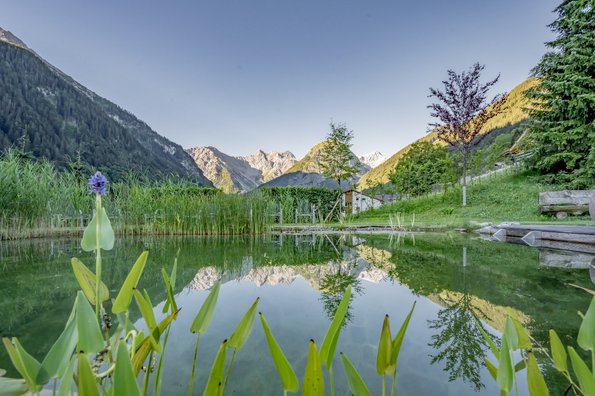 At the Alpenhotel Zimba you will enjoy perfect relaxation. From our door you can enjoy one of the many activities in the unspoilt countryside. Perhaps in the sauna or during a rejuvenating aromatherapy candle massage? If you like total peace during your swim, you can take the opportunity to swim laps in our indoor pool each morning from 7 to 9. This time is reserved for adults. That's what you can expect of a relaxing wellness get-away for active holidaymakers in Brand! Our extensive wellness area is sure to put a smile on any wellness lover's face.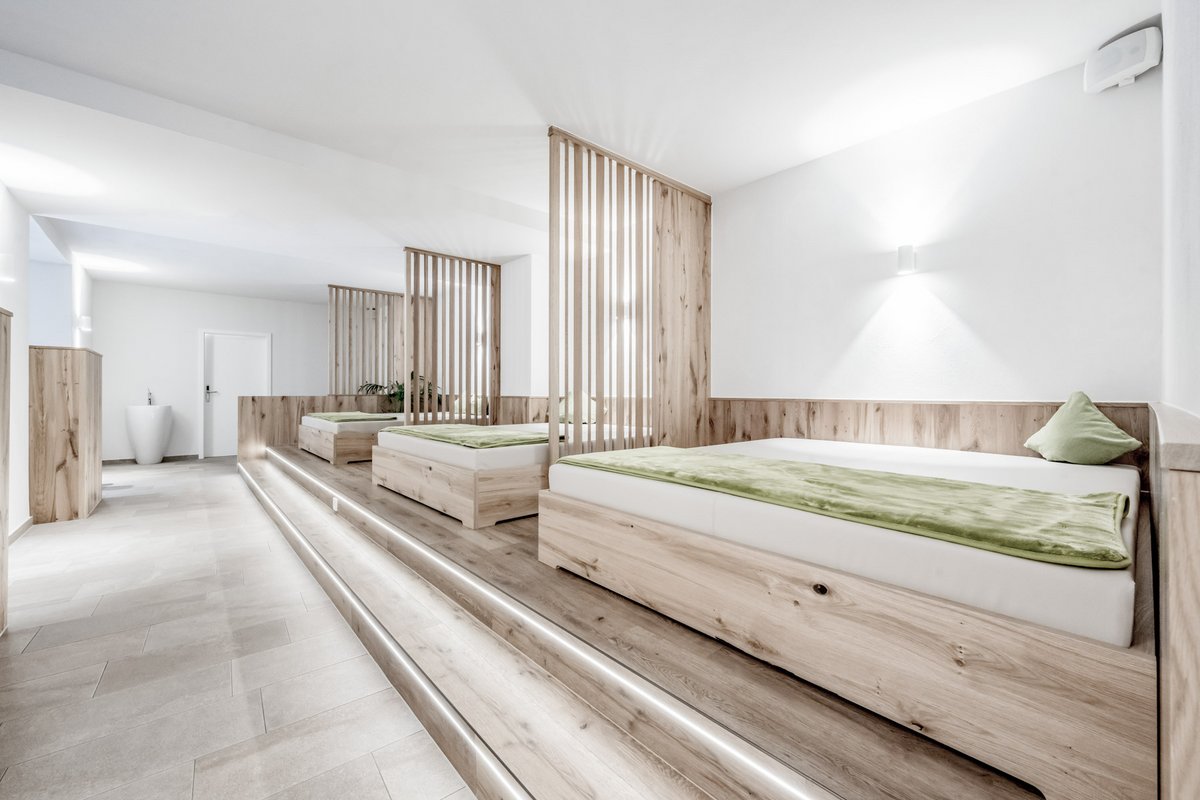 Panoramic relaxation room
Sauna world
Tea bar and fresh fruit in the Zimba Spa
Bathing bag in the room
Massage offer
Swimming for adults only daily from 7-9 a.m.